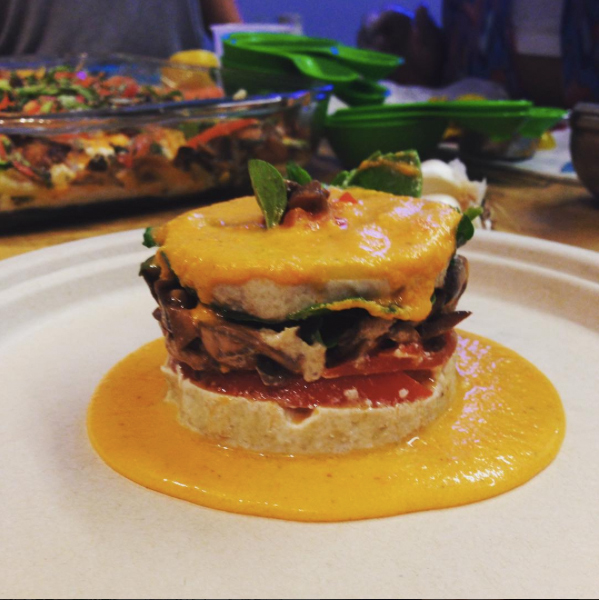 My students made me this beautiful stack with marinated mushrooms and onion, sliced tomato, oregano and rosemary marinara, cashew cheeze, and fresh Italian herbs today at my Ani's Raw Food Certification Level 1.
I love showing everyone that elegant food need not use many ingredients nor be complicated to make. Each recipe uses a couple ingredients, seriously! And, is really quick to create. The sophistication comes in the plating, presentation, and use of easy to make sauces.
One of our students this weekend is a Le Cordon Bleu trained professional chef who's mind was blown by Raw Food's functionality, and fresh flavors! She said "I've been making my food way too complicated!". We all laughed.
Get in my belly!!! Yumminess!
Our final Level 1 for 2015 is September 19+20th. I'd love to spend the weekend eating the most delicious, nutritious, and inspiring food with you. xoxo
https://www.aniphyo.com/certification/
Latest Article Update: Wednesday, May 31, 2023